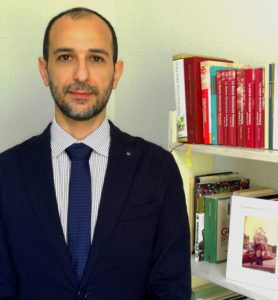 FABIO TEMPESTA MORTILLI
---
Lawyer and founding partner of the firm.
He graduated in Law in 2008 from the Alma Mater Studiorum (University of Bologna, Italy). Based in Spain since 2008, he certified his law career at the University of Tenerife (La Laguna) and the Autonomous University of Barcelona.
A member of the Ilustre Colegio de Abogados de Barcelona (Barcelona Bar Association), he practised law in various firms in the city, becoming a specialist in contracts, Family Law, Assisted Human Reproduction Law and Sports Law thanks to his aforementioned experiences.
In all of these areas, he has handled highly important international cases.
In 2012, he studied the ICAB Master's in Sports Law in Barcelona where he was trained by the best Spanish and international specialists in this branch of law.
He has published various articles on iusport.es
From 2015, he began collaborating with D. Franco Antonio Zenna – an expert in surrogate pregnancy in Spain and among the most highly regarded at international level. After two years of a close professional relationship and with more than 100 cases handled, Fabio now has a deep knowledge of the sector, of clients' needs and how to overcome difficult situations that may arise.
He has assisted clients from 8 countries in 4 different languages, and has extensive experience in dealing with national and international public institutions, for example embassies and consular sections of different countries.
Languages: Italian, Spanish, English, French, German, Catalan.
Hobbies: philosophy, music, swimming, archery, horse riding.